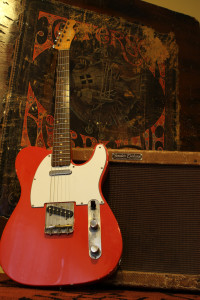 If you live in Central Texas, you've probably heard Pat McKee. He's entertained at many, many parties, restaurants and events in the area.  Every Thursday night you can find Pat at Diamondbacks restaurant performing jazz with basest Trammell Kelly.  The jazz duo has performed there weekly since 2003.
If you have not heard Pat, you likely have heard a guitarist who learned to play from Pat.  From private guitar lessons for tweens, teens and adults to higher education courses for college students, Pat is the go-to man if you want to learn to play guitar.
Pat McKee Music is both teaching and performing.  To book a gig or to inquire about lessons, contact Pat directly at 254-640-2779 and follow Pat McKee Music on Facebook.